Birthday gifts, party celebration ideas, wishes, cake, candles, cards, balloons, camera, flowers, theme song, and birthday surprises - are the first things that come to mind when thinking of Birthdays, either your own or your loved ones.  But what does a birthday really mean? Here is my personal opinion. I would love to hear your comments.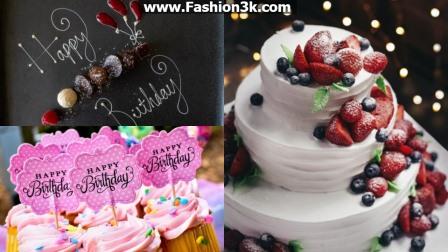 A birthday is the anniversary of the day on which you were born.  To me it is a day of celebration; to thank God that he allowed you to be born and reach this date.  It is a day to remember your creator and the purpose for which He brought you into this world.  To reflect upon how you are still alive and kicking!  I would further say that it is a day to give thanks to the Lord for crossing another milestone Birth year physically and spiritually and for the numerous blessings He has bestowed on you or simply helped you to cross through stormy waters, depending on your life situation. To live another year is an achievement since life is full of uncertainties and anything can happen along the way.
Everybody loves to be remembered on their birthday.  God forbid you if you forget mine!  Though I am 75 years of age, I love birthdays whether my own or someone.  else 's.  A birthday is usually celebrated by cutting a cake with candles on it representing the number of years since you were born.  Friends and family, closest and dearest, join the celebration singing the traditional Happy Birthday song and then finally towards the end, give you the bumps, lifting your arms and legs, face-up, bumping you repeatedly on the floor, corresponding your age or they make you feel extra special with a warm embrace.  Their presence makes you feel cherished.  Everyone wishes you, compliments you, and showers you with blessings.  You are pampered with love, hugs, kisses, birthday cards, flowers, birthday gifts and everything one can think of in brightening your day.  Another 365 days have passed by and you have much to appreciate for your existence in this world.  You represent a newborn baby.  It is a special day in your life as it comes around only once a year.  It indicates that you step into a new year and therefore it is a very important day.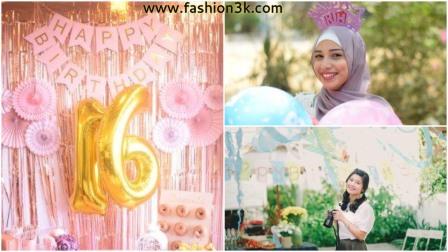 It is always good to make someone feel special on their birthday especially by giving a small personalized gift; confectioneries, flowers, a simple card drawn out, or an old-fashioned letter.  After all, it is not the gift - it is the thought that matters. If the physical distance is a problem, there's always WhatsApp, Facebook, and other social media platforms.  While I encourage Birthday messages online, I strongly recommend adding a personal and warm touch with a phone call.  Whether the birthday boy or girl is a co-worker, school-mate, college friend, neighbor, or family member, it's all about your appreciating them, cherishing their existence, and wishing them well in the journey of their next birth year.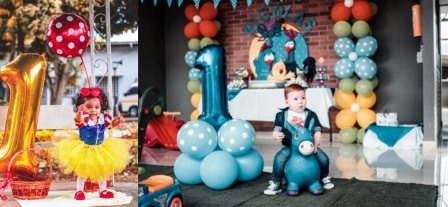 It may be "Happy One, Honey Bun"; "Kid to Teen, you're finally 13; "Awesome and adorable sweet 16"; "Making your voice heard and order" at 18; "Entering adulthood" at 21; celebrating the"First Quarter of your Life" and also "Silver Jubilee" at 25. You know you have "A Mind of your Own" at 30; "Life Begins" at 40; at your 50th birthday "You've got hit Half a Century" and it's also your "Golden Jubilee".  Congratulations on "Turning 20 for the Third time" at 60.  Probably "Retired" at 70. "Three quarters of your life has passed" at 75; "You've learned Everything" by the time your 80 - "You only have to remember it". At 90 and at 100, you know that your "Blessed and Special". So enjoy each and every milestone for it will never come back. Life is a gift.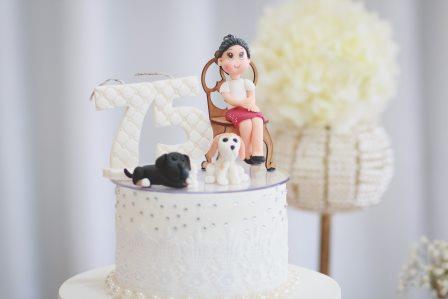 At 75 years, personally I still love birthdays. To me, a birthday is much more than celebrations and birthday gifts.  A birthday is a positive thing, no matter how old you get.  Some people do not celebrate birthdays but are happy to know it is just a moment of time.  But I say and listen to what I say. Celebrate if you can in all its simplicity. You will not get a second chance. It's not the eating and drinking that matters; it is the company of good friends and family around you that counts - and that will make your day, knowing that you are loved.

Teresa L. Dalgado.
 Visit us at:
Tags: #HappyBirthday #BirthdayGifts #Gifts #Birthday #Men #Women #BirthdayTheme #BirthdayParty #BirthdayPlanning
Birthday Gifts, Birthday Gift, Birthday Gifts, Birthday Gift